September 25, 2020
The 3 Advanced Remarketing Practices That Increase ROI
Since the launch of the remarketing or retargeting option of ads by Google and other marketing affiliates, they have been a favorite of businesses worldwide. Remarketing ads are so effective because they provide businesses and marketers the previously unable second chance to impress the customer. This previously unavailable second chance to interact with your brand, view your products, and consider your business as an option again has profoundly affected all marketing strategies. And now, remarketing ads are deemed essential by the top companies around the world.

What is remarketing?
Remarketing or retargeting is the act of serving specifically targeted ads to people who are aware of your brand and have visited or taken action or actions on your website. This is essential because it enables the business to interact with its customers further and remind users that their favorite brands are always there for them and, in some cases, an integral part of their everyday lives.
What is advanced remarketing?
If you want to increase your conversions and increase the return on your lead generation efforts, you might want to try advanced remarketing or retargeting for your campaigns. Advanced remarketing includes strategic stages that ease customers slowly down your sales funnel to understand that these users will probably convert eventually.
The 3 Advanced Remarketing Practices That Increase ROI
1. User intent-based segmentation.
Segmentation is always critical to the success of a marketing campaign. After all, it is the first indicator of who your customers are and what do they want. That is why when you set up a remarketing campaign initially, you can make remarketing lists based on specific user behaviors. Advanced remarketing takes it up a notch by further segmenting your audience into what they want from your brand and providing them easy access to those products, services, or information. For example, the users who visit your product pages are closer to conversion than the users visiting your homepage. Advanced remarketing strategies treat these two different users very differently. The homepage visitor is treated to the initial stages of user acquisition ads while the visitor who visits product or service pages is taken to a conversion offering.
2. Frequency caps
Remarketing provides you with the ability to follow your customers worldwide, but it can have a detrimental effect. If customers start seeing your ad everywhere while browsing, they might start feeling a bit stalked. That is why one of the most effective advanced remarketing strategies includes putting a frequency cap on the impression of your marketing campaign. This allows you to cultivate a reputation slowly and ease them towards your products and increase your campaigns' duration and ROIs.
3. Tailored landing pages
Landing pages can make or break your remarketing campaign. You can make the best remarketing ads and run the perfect campaign, but if the user lands on a page and isn't impressed with your landing page, all your user acquisition efforts can be for naught. The best way to avoid this is by specifically tailoring your landing pages according to the customers you are directing your website and making them an integral part of your campaign. Try speaking to the audience according to their interest and develop the content pieces they would be interested in on your landing pages, and you will see the results quintuple for your brand.
Learn how we can Benefit you & Grow your Business!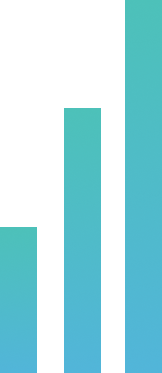 Conclusion
Creating a remarketing that makes a difference is complicated and has many advanced features and strategies integrated into them. That is why if you want your user acquisition rates to rise with the help of remarketing ads, you might need some professional help. We at Epik Solutions have helped industries and businesses around the country develop strategies and plans that have increased their growth and operations. Feel free to give us a call at +1-925-444-0466 or write to us at contact@epikso.com, and our solutions advisors will be happy to help you.