About us
We at Epik Solutions believe in being a one-of-a-kind business impact experience management and digital transformation company providing simplified enterprise and account-based solutions to help our customers grow. We create transformational methods for our clients that solve their immediate and long-term needs.
For years we had looked for a business transformation company that could provide effective solutions by setting up the right strategies, to instantly start optimizing and complementing a business. Finding none, we came together and founded Epik Solutions. Ever since then we have been helping our clients connect with their customers, through insightful solutions developed from meticulous market research and Data Analysis.
Our mission / vision / values
Mission
To solve business transformational challenges today for immediate impact.
Vision
Enable our customers and extended organization to simplify and grow to their maximum potential.
Values
Integrity at all times, customer-first for all engagements & employee satisfaction with every decision.
Culture
Our culture is centered on Integrity, Self-Improvement, and Development.
Message from Our CEO
My aim is to help every customer and Epik Solutions associate to achieve growth and success on their terms – whether that involves financial freedom, social empowerment or business process improvement. My goal is to lead on your behalf and create an environment in which every associate constantly strives for mutual success, working closely with our customers.
This philosophy has driven all of us at Epik Solutions to make it a climate of fairness. It has created a place where we give out perks and benefits freely, compensating our associates above the industry-benchmarked pay ratios and incentive models. We help them embrace and work on the latest technologies via AI, ML, Cloud, Analytics and Digital Enablement initiatives. Here, every associate is encouraged to create her/his own learning journey, while we bear training and certification costs to remove any financial pressures.
For our customers, we solve complex business problems for immediate impact, while simultaneously focusing on long-term vision. Every project is built with clear KPIs, using transparent TCO and ROI models. Cost savings and revenue growth are typically direct results of our efforts. We then work closely with our customers to refocus and reprioritize their IT, workforce, and marketing budgets, allowing them to focus on other pressing business- optimization and scale initiatives.
For me, the true meaning of Epik Solutions is a family, where every associate and customer is treated as a member of a large extended clan, embodying strong cultural values and integrity at all times. Epik is a collective of equals, associates and customers alike, with each contributing spirited commitment and healthy collaboration – for the common goal of impact- driven engagement.
Please keep me honest with your direct feedback, whether you are part of the Epik family or just looking to share your thoughts for our improvement. I promise that I will take action immediately, with nothing but an intent to serve you!

Ashish Kataria
Chief Executive Officer
ashish@epikso.com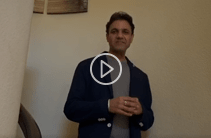 Life @ Epik Solutions
Social transformation leads to transformational solutions.
We're a diverse team of Designers, Developers, Software Engineers, Social Media Specialists, Advertisers, and Workforce Transformers, spread out across eight cities worldwide but integrated digitally. Our offices connect and work in conjunction with each other to provide different solutions and solve the most challenging problems. This makes each of our locations friendly and cosmopolitan.
With 250+ people, our admin and human resource managers respect the diversity of individuals, cultures, and belief systems. That is why we maintain a low-stress work environment that puts the emphasis on creative results and accelerates progress toward our goals.
Great Place To Work- Certified™ 2021-22 Great Place To Work- Certified™ 2021-22
Government certifications
Our partner network is very important to us. It helps us bridge the gap between brand communications by providing accurate and real-time performance data and capacity analytics, driving us toward meaningful customer transformations and experiences.
Technology partners
Our technology partners provide us with service assurance solutions and allow us to deliver innovative solutions that transform organizations across the globe. Our positive relationships with our partners give us the ability to be flexible and respond to your needs quickly, with clear and concise data.
Our journey
Our transformational milestones
2015
Epik solutions launched
Formally launched our business with 3 employees
Headquartered in Silicon Valley, the US's technology region
Primarily focused on Workforce Transformation services
2016
Offshore expansion
Established offshore development center
Launched Digital Service offerings practice
Grew to 30+ employees across US and India
Achieved first 7-figure Enterprise Digital Transformation win
2017
Growth curve
Expanded to sales offices in New York, Texas and Chicago
Surpassed 150+ satisfied customer base across multiple industry segments
Completed first international expansion with Sydney sales office
Exceeded 100+ employees worldwide (WW)
2018
Services offerings broadened
Expanded digital practice with Cloud, Mobility, Analytics and AI practices
Extended presence to Mexico and Canada
Approved for Federal GSA vendor relationship with Digital Transformation services
Surpassed 500+ customers and 250+ employee base WW
2019
Enterprise & social ready
Achieved 50%+ revenues from Fortune 500 companies
Won multiple 7-figure Enterprise Digital & Workforce Transformation deals
Recruited 40% of workforce from social empowerment initiatives
Launched user experience labs in Bay Area
2020
Automation and SAAS
Developed three automated SaaS solutions
Certified as a Great Place To Work by the GPTW Institute
Expanded to 300+ employees while remote working
Serviced five federal clients with automated solutions
SCAN YOUR BUSINESS