September 15, 2020
5 Customer Acquisition Strategy Elements Essential for New Businesses
What is a customer acquisition strategy?
A customer acquisition strategy is a process of attracting new customers for a business using various tactics. These tactics start from the first click and build relationships with potential customers by addressing their needs and providing them valuable information about how your products or services can serve their personal or professional needs. A customer acquisition agency usually builds a combination of these tactics with the client's inputs and implements them strategically.
Since acquiring new customers is the most common business growth indicator, creating a good customer acquisition plan can be the most critical factor for a company. In this blog post, we will inform you about the five most common methods used to create a customer or client acquisition strategy.
Learn how we can Benefit you & Grow your Business!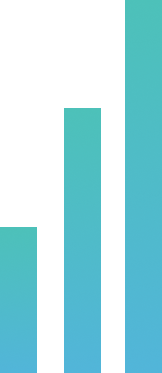 What are the 5 most successful elements in a good customer acquisition strategy?
Search Engine Optimization or SEO
Search engine optimization is perhaps an essential element of new customer acquisition or new business acquisition strategy. SEO is often responsible for the first click of the customer. When a business is search engine optimized by professionals, it gains the ability to rank on the top of search engine results for specific keywords. For example, a baker in Westfield, PA. should be listed on the top 5 results for someone searching for "Bakery in Westfield Pennsylvania" on Google, Bing, Yahoo, etc. When powered by good descriptions that describe the business and its products effectively, SEO can become an unstoppable tool in your arsenal to gain new customers.
Google Adwords and PPC Advertising
Anybody who has ever searched for anything online knows how a Google AdWords ad or PPC adverts look. They are the brightly colored and emboldened ads on top of your search results. PPC adverts are so effective at customer acquisition because they are based on clicks rather than impressions. That means your business does not pay when a customer views your ad, but when a customer clicks it. This helps keep the customer acquisition cost down and yet continuously informs your potential customers about your brand.
Content Marketing
Creating valuable content that informs your customers about your helpful services and products in a fun and useful manner is one of customer acquisition's most effective ways.
Industry leaders frequently provide potential customers with valuable information that provides insights about their products and their numerous uses to integrate them into their daily lives. For example, a grocery chain to advertise their stores creates weekly recipe articles using their groceries to make tasty food and post it to their blogs with all the relevant pictures and advice.
Email Marketing
Emails might be old, but it is still one of the most effective forms of customer acquisition, and the results it provides are still unparalleled. One of the reasons behind this is that customers usually sign themselves up to receive these marketing emails, and the second one is that it is one of the most effective ways for brands to connect and stay connected with their clients. For example, when a customer purchases a clothing piece from a fashion chain, they don't mind providing their email address. They know that the brand will help view and pick up the freshest articles, and the expert advice to put together a stunning ensemble.
Social Media Marketing
Every customer acquisition agency is putting together the most talented team of social media marketing experts because platforms like Twitter, Facebook, and Instagram are not only effective today but will be essential marketing tools of the future. Close to 80% of America uses social media to stay connected, and 55% of them click on social media promotions to buy their products. However, to build these kinds of customer acquisition rates, you need to create regular post content that interests your target audience and then engages them.
Conclusion
Acquiring new customers and growing your business can be a daunting task in the retail industry. Over the past few years, it has become even harder than usual. Customers are inundated with promotions everywhere. That is why most buyers go to their usual stores and avoid others. To create a customer acquisition strategy for your business, you might need some professional help. We at Epik Solutions have helped businesses from various industries around the nation to develop strategies and plans that have increased their growth. Feel free to give us a call at +1-925-444-0466 or write to us at contact@epikso.com, and our solutions advisors will be happy to help you.