September 1, 2020
5 Steps To Increase Your Food and Beverage Retail
Marketing strategies are tactics that retailers and businesses use to attract new customers and engage the ones they already have. Marketing firms usually breakdown a strategy in various parts and execute these parts in cohesion according to a business's customers.
The food and beverage industry has been experimenting with these strategies for a long while. Leaders in this industry have perfected the art of digital marketing for food business by coming up with discount coupons and catchy phrases like buy one and get one free. However, now in the era of digital retails, customers demand more. They are no longer tempted with cheap or free food but want a buying experience specially tailored towards their tastes. And the leader in the food and beverage market used these strategies to help peak F&B retail sales to $80 million in March 2020.
In this whitepaper, we will highlight a few steps that you can use to increase your F&B retail business and acquire and retain your customers. 

The five questions you should ask to make an effective F&B digital marketing strategy.
Can the customers find my store digitally?
Digital retail significantly depends on your website, and the customers use search engines to find your website. Search engine experts use a technique known as SEO (Search Engine Optimization) to promote your digital portal to the top of Google, Bing, and Yahoo search results. Your listing, along with relevant carefully worded information about your products, will help you procure more customers and make it easy for existing customers to place their orders.
For an F&B retailer, this step is essential, and a lot of retailers fail in this step not because they don't use SEO experts but because their experts don't understand their business and its products. We suggest that you use a free tool to scan your website to see if it performs to the best of its ability.
You can use this free tool, 'Scan My Business.' It will give you a complete insight into your search result listings, the listing on business sites, and check for listings that provide detailed information about your food business. It will also check for local citations and keep you updated on the incorrect and pending information.
Learn how we can Benefit you & Grow your Business!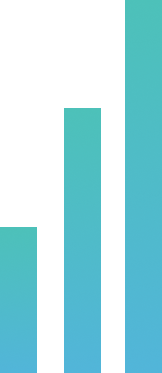 Who are my customers?
Most marketers consider acquiring new F&B customers as one of the most challenging tasks. That is because most businesses don't understand their customers and who they should be. Take, for example, the fast-food chain Wendy's. For a long time, Wendy's was stuck behind the top 10 chains in America. But as soon as they started marketed to the right target demographic and understood their needs, they began to increase their popularity and gained a significant share of the fast-food business market share.
A study by Florida State University recently stated that 61% of the buyers believe that digital retailers lacked knowledge of their buying process. 68% complained about the inability of the brand to adapt to their buying process. And finally, 90% of retail buyers said that the sales conversations were irrelevant to them. These facts show that very few brands understand their customers, and those who do can leapfrog even the established brands.
Marketing without understanding your customers is unwise, and that is why you need to use a tool you a detailed, in-depth analysis report of your pay per click (PPC) campaigns. The free 'Epik AdWords Audit' tool will help you understand through a detailed report the number of Dollars Wasted, Quality Score Optimizations, Click Through Rate, the effectiveness of Mobile Advertising, and much more.
What do the customers think about my website?
A lot of retail businesses have been complaining that their customers aren't spending money online anymore. They have opined that customers are just buying essentials. That is not true. As a matter of fact, following April to May quarters of 2020, the retail business market has bounced back entirely and surpassed its previous benchmark of $258.68 million with $259.10 million. This is because now retailers have streamlined their digital experiences and replicated their in-store experiences online.
Customers aren't looking at your website as just a quick place to buy their goods. Your website has become the primary place for your customers to engage with your F&B brand and its products. The prevailing conditions have drastically shifted the buyer's shopping behaviors, and you should capitalize on this fact. Give your customers a welcoming experience, showcase your products in the best light, and understand their needs to help them buy more from your store.
Understanding how you are doing in this category is easy. All you need to do is use is Epik Website Analyzer, and you will be able to understand how your brand is performing digitally through User Interface and Experience, Google Pagespeed Insight, Responsive Checks, and much more.
How do people perceive my business on social media?
Social media has become the primary medium of media consumption for 90.4% millennials and 77.5% Gen X'ers. That is why 73% of marketers believe that social media marketing is beneficial and essential to their work. Moreover, the results that it has been bringing to the brands have made Social Media one of the most critical factors in its marketing strategy. But the days of just putting your products on social media through a post and boosting that post are long gone.
Today customers use social media differently. According to a Global Web Index statistic, 54% of social media users use the platform of their choice to research products and brands. That is why it is becoming more and more vital for you to manage your brand on social media. The best way to do this is to ask your customers to review your F&B products on a social media platform.
Also, as an F&B business, you should treat Instagram as one of the essential tools in your arsenal. In 2020, the #Food is already populated with 403 million photos on Instagram and, close to 70% of these are promotional pictures from F&B brands. The F&B industry puts so much effort on this platform because 71% of young adults favor Instagram over all other platforms, and 80% buy products straight from the platform.
How do I retain my customers?
Email campaigns are still among the most effective methods to retain customers and attract new ones with promos and discounts. Customers today are inundated with loud ads everywhere, but 74% of buyers prefer to receive promotional material through emails, and more than 66% use those emails to make a purchase online.
However, emails that haven't been optimized to the customer's standards are quickly reported as spam and deleted. That is why the best email marketing campaigns for F&B retailers are something that brings value to the customers. Maybe you should disclose facts about a recipe for a popular item or health facts about a product. These simple facts, along with an attractive discount, will help you retain your customers and acquire new ones.
Conclusion
To advertise your business in the competitive food and beverage market is one of the hardest tasks you can undertake. With these steps and tools at your disposal, you can take a considerable leap forward ahead of your competitors. However, if you feel you need additional support, please contact us by calling at +1-925-444-0466 or write to us at contact@epikso.com, and our solutions advisors will be happy to help you.